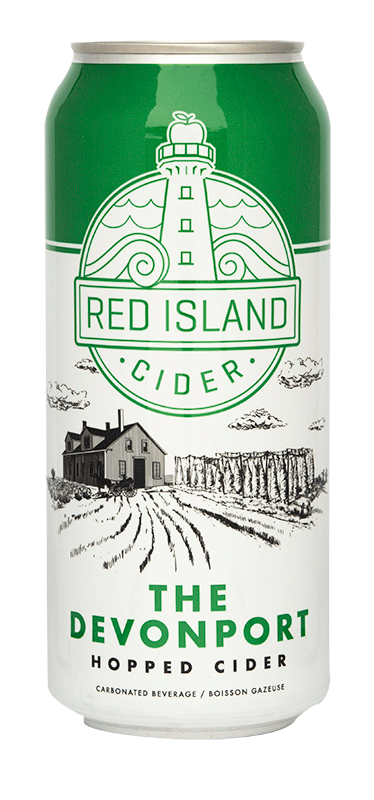 Devonport Hopped
Buy this product
Dry, fine bubbles, with a citrusy and floral aroma and a slight hop finish. Perfect for a beer drinker looking to try cider.
The Story
James H. Down (the same man that built the Great George Hotel) established in 1838 a roadhouse, inn, and brewery on what is now University avenue. If you've seen the beautiful trees that surround the Agricultural Research Station you seen where the Devonport Lodge once stood.
Upon the opening of the new house, Mr Down announced, "Where ever accommodation will be given to travelers by keeping always a good stock of liquors, with good bedding and private rooms."
This was not the first brewery on PEI, but t was the first to have a hopyard. Mr. Down reserved four acres for a hop garden.
The original building on University Avenue was demolished in the early 1970s, leaving only the trees as evidence of what was once there.