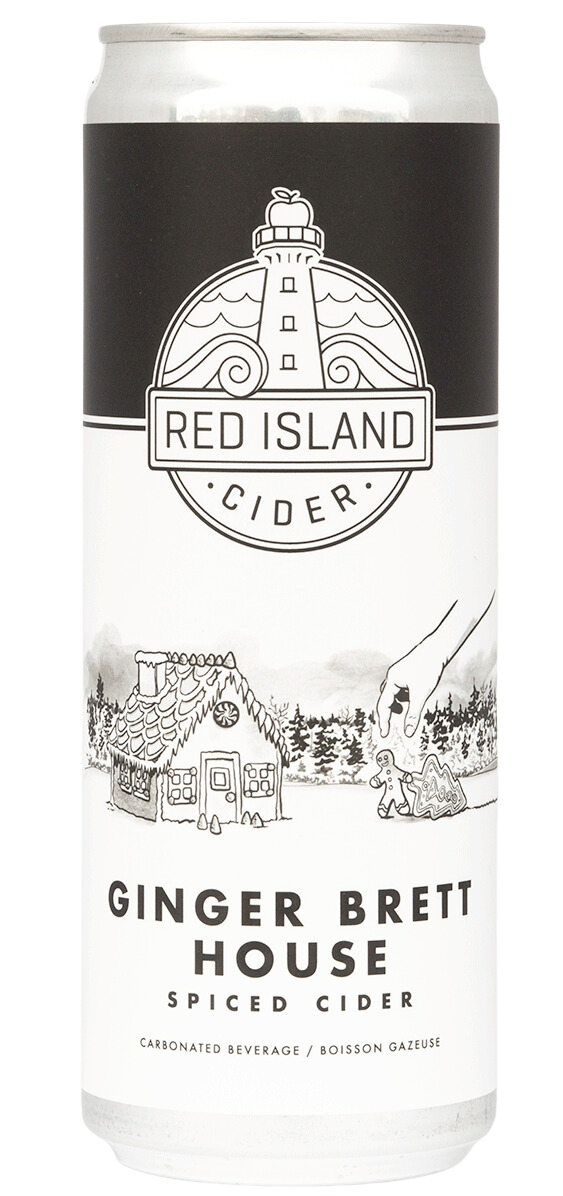 Ginger Brett House
That ship has sailed
Buy this product
Aroma is such a trigger for memories; either recalling certain times in your life or connecting with new events. A certain perfume, the smell of newsprint, or the essence of a childhood kitchen all can bring forth powerful memories. Smells have a stronger link to memory and emotion than any of the other senses and we hope our Ginger Brett House will evoke remembrance of holidays past.
The Story
Rich with notes of cinnamon, nutmeg, ginger and other spices and fermented using brett yeast. The apple base is 100% Northern Spy and 6%ABV. It tastes like the Holidays in a glass and is one of our most popular ciders ever.
Ginger Brett House cider was developed in collaboration with Chef Ilona Daniels. We had an amazing time working with this fabulous chef and ambassador for all things PEI food. We know that you will like the result.